---
P R O F I L E

Robert S. Rikhoff – President & CEO
---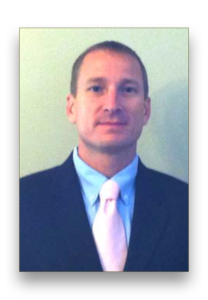 A native of Baton Rouge, LA, Bobby Rikhoff earned a Bachelor of Science degree in Chemical Engineering at Louisiana State University. In 1995, he started his career at Uniroyal Chemical Company, now Chemtura, working in the Technical Engineering group. He was soon moved into manufacturing where he held a number of increasing positions supporting their worldwide Rubber Chemicals and Petroleum Additives business.
In 2007, through the sale of Chemtura's Geismar, LA facility to Lion Copolymer, Mr. Rikhoff was transferred to Lion Copolymer's Baton Rouge, LA Facility. There he took over as Plant Manager for their Synthetic Rubber Business responsible for the safety, quality, cost, and productivity of their synthetic rubber facility.
Mr. Rikhoff served as the Baton Rouge, LA, Plant Manager for nearly seven years before he was shifted in and out of corporate rolls, responsible for further company acquisitions, land sale and development, and overall corporate wide manufacturing optimization. In February 2014, through the sale of the Lion Copolymer Baton Rouge Manufacturing Facility to East West Copolymer, he was stepped up to VP of Operations. In this role he maintained responsibility for the commercial, IT, and manufacturing divisions of East West Copolymer. More specifically as VP of Operations he personally managed two key commercial accounts, performed due diligence for financial investors, and managed the day to day business and manufacturing aspects of the company.
In Mr. Rikhoff's latest role, he utilizes his over twenty years of diverse manufacturing, organizational, and business experience to bring value to companies where they need it most. He works closely with ground level to upper management to align targets and goals, and financial institutions and organizations requiring detailed insight into the operational aspects of businesses.

Certifications, and Training:
---

• Certified SBTI (Sigma Breakthrough Technologies, Inc.) six sigma black belt, and DFSS Green Belt.
• Extensive manufacturing training including Lean Manufacturing techniques performed by LVSI (Lean Value Solutions International) and many organizational and development courses including Center for Creative Leadership.
• Well versed in Office products, SAP, and organizational tools, testing, and development

---
COMMUNICATION & ALIGNMENT